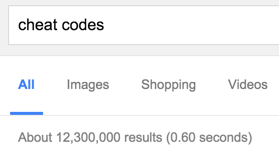 A quick search on your favourite search engine is all it takes to know video game cheating is alive and well. As games have become infinitely more connected through the Internet, the opportunities for attacks against both the game itself and its users have been come more numerous and complex.
Gaming faces a challenge that is unique to other industries. While the cyber criminals undoubtedly target these platforms like any other, the intense and addictive nature of playing video games can drive up temptation and motivation in otherwise law abiding citizens.
Game Over?
As with other types of software vendor, protecting the intellectual property in your gaming platform is critical to your company's success. If hackers could access the source code it may result in their ability to subvert the game play unfairly, undermining the crucial trust your customers place in the fairness of your game.
The risks don't stop there of course, with online platforms frequently targeted for more disruptive attacks such as DDOS.
While your busy fighting all of this off, your core business relies on taking payments for your software and the add-on features that drive your bottom line. Where's the payments involved there will be compliance requirements like PCI DSS too.
At 4ARMED we have close ties with the gaming industry, one of our first clients is a major online platform, and we've seen some pretty interesting attacks – and defences – over the years. We provide a wide range of services that can help you secure your gaming platform and its associated business applications.